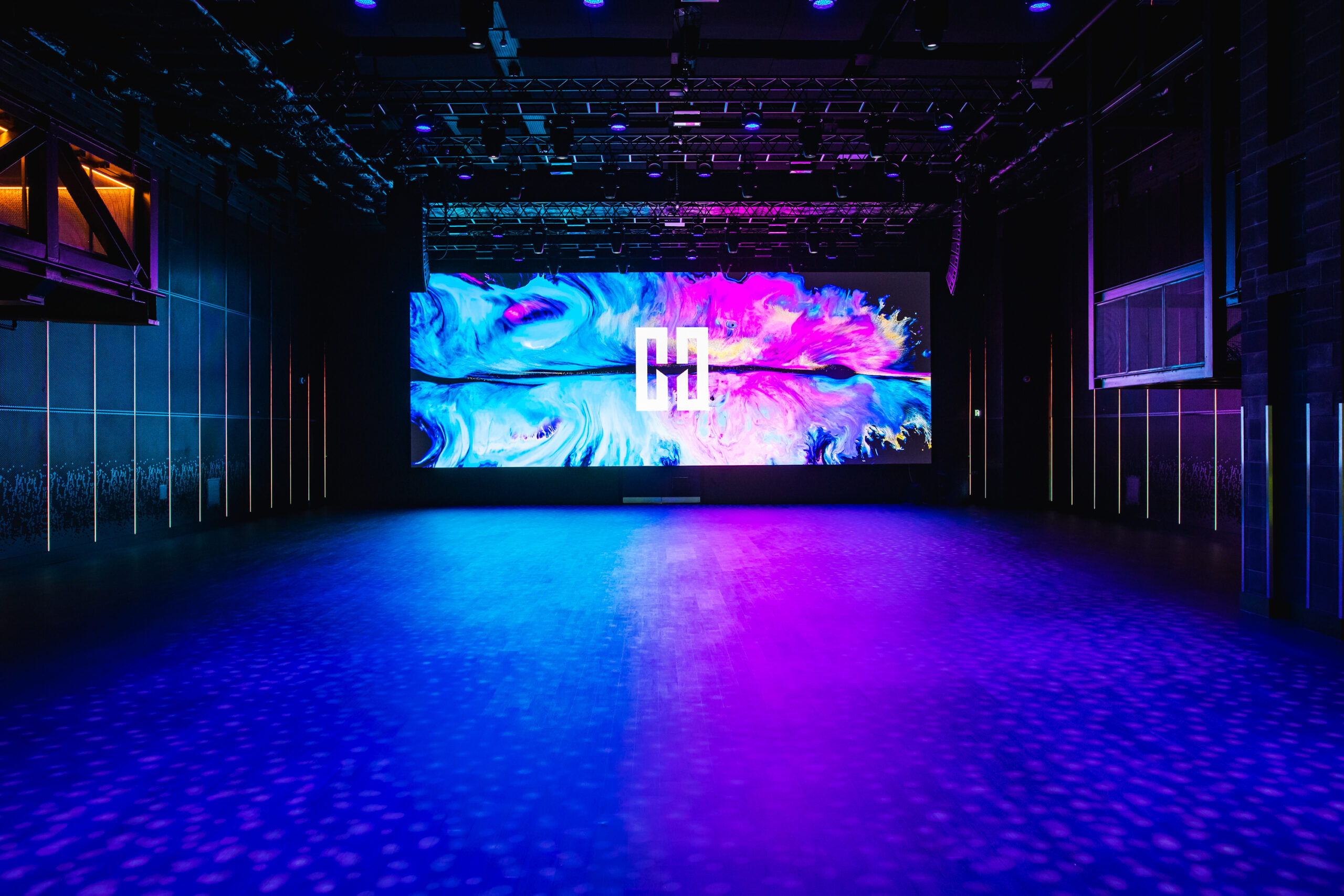 FAQs
How do I get in touch with the venue?
If you have a question which is not answered here, please fill out the form in our contact section on the website.
Don't forget to keep an eye on your junk email for a response or add 'outernetlive.com' to your safe senders list.
Who do I speak to about my accessibility needs?
The venue is step free from the street via our elevator and has accessible toilets. We have an accessible area for most shows that is separate from the crowd with an unobstructed view of the stage. If you need a companion ticket, just get in touch and we'll add that free of charge.
For those who need to avoid queueing, we can make sure you are first into the venue or can get straight in when you arrive.
If you have any questions, we recommend purchasing a ticket to reserve your space then getting in touch with us to arrange your visit. In the unlikely event we cannot accommodate you then your ticket will be refunded.
For any questions you can talk to us on accessibility@outernetlive.com
Outernet Venues is a charter member of Attitude is Everything who connect disabled people with music and live event industries to improve access together. Click here to find out more.
Who do I contact about lost property?
What shows are coming up?
Please check our listing section to see currently announced shows and keep an eye on our social media for new announcements.
Do you have a mailing list?
Yes, you can sign up for updates at the bottom of the page.
Where can I buy tickets for an event?
If the event has been announced please go to our listings section and click 'buy tickets' to be taken to DICE, our ticketing partner.
When do I need to arrive at the event?
Please check the show timings on your ticket.
How do I get to the venue?
Tottenham Court Road station is a 30-second walk from our front doors. The next closest stations are Leicester Square station (6 minutes walk), Covent Garden station (10 minutes), and Oxford Circus station (11 minutes walk).
The nearest bus stops are Tottenham Court Road (Stop T) and Tottenham Court Road (Stop S) on Earnshaw Street.
The nearest car parks are Q-Park Chinatown (6 minutes walk), Q-Park Soho (7 minutes walk), and Q-Park Covent Garden (10 minutes walk).
Yes, but no professional cameras allowed (A professional camera is anything with a lens of 35mm or over. Larger SLR cameras aren't allowed in and cameras that look similar to SLR cameras may not be allowed in.
Can I bring crutches, walking stick or other mobility aids into the venue?
Yes, however it is critical due to emergency evacuation procedure that you notify us on accessibility@outernetlive.com if you are a wheelchair user.
What should I do if I have a problem or feel unsafe at an event?
Whatever the issues talk to one of our security or staff. We want you to have a great time and we may be able to sort something out for you.
What are your age restrictions?
Different events have different age restrictions. Please consult with the event page before you purchase your ticket, if the age is not listed please contact the promoter of the event.
Can I bring my child or a baby?
This will depend on the type of event but for 18+ events the answer is no.
Can I bring a bag with me?
Yes, we have a cloakroom but cannot store large luggage. Bag size restriction: 40x20x25cm.
All items are left in the cloakroom at your own risk.
What items aren't allowed?
Weapons (fake or real), drugs, alcohol, compressed gas, flammable liquids.
Sweets, nuts and crisps can be brought in to the venue. No hot food or drinks are allowed.
What happens if I don't want to be searched?
Searching is a condition of entry to HERE.
No, we're fully cashless.
What if I have an urgent query?
Please contact us by telephone 0203 656 1170.
Phone line opening hours 9.30am-5.30pm.
What is the Impact HERE Award for sustainable entrepreneurs?
The bi-annual Impact HERE Award sponsored by Outernet and in association with FuturePlus is designed to recognise and celebrate businesses who make a particular contribution to one or more of the five key themes of sustainability – climate, diversity and inclusion, economic and social impact and environment.
Find out more at: www.hereimpactaward.com
What are your sustainable practices?
Our mission is to create an unstoppable culture of sustainable development in the entertainment and hospitably sector. We are working closely with sustainability platform FuturePlus to understand, manage, and measure the impact of our business across five key areas: climate, diversity and inclusion, economic and social impact and environment.
We are acutely conscious of the resources, materials, and supplies that we use, and services we provide, the buildings we work in, and the waste streams we discard. For example, we use compostable coffee pods in our office and green rooms, we serve wine, mixers and water in zero plastic cans made from 70% recycled aluminium. We also use Stack-cup reusable cups that are typically used and washed up to 500 times. We work with caterers with a low carbon footprint and radius for sourcing foods and who provide reusable serve ware and discourage single-use plastics such as straws. We use biodegradable eco-friendly products in the cleaning of our venues and have recycling protocols managed by our waste contractor.
What is your commitment to Diversity and Inclusion?
We promote a working environment in which diversity is recognised, valued, and encouraged and offer support and training where necessary to achieve and maintain this. We will strive to ensure that our work environment remains positive, free from harassment and bullying, and that everyone is always treated with dignity and respect in maintaining and sustaining equal opportunities in employment with our evolving House Rules policy.
Do you have a Modern Slavery Statement?  
Modern slavery is all around us, often hidden in plain sight and can take many forms including the trafficking of people, forced labour, servitude and slavery. The hospitality sector is particularly susceptible to issues of human trafficking and sexual exploitation as well as labour exploitation.
As a company, we condemn Modern Slavery and refuse to knowingly conduct business with any persons or companies involved in or who condone such practices and review this policy annually.
You can read our full statement here.
Do you have a Supplier Code of Conduct?  
Yes, we are committed to ensuring that the principles, standards, and values we uphold as part of our own operations are also upheld by our suppliers. These principles of corporate integrity, responsible sourcing, and the safety and well-being of workers are reflected in this Code, which sets out the minimum standards we expect of our suppliers (and that we uphold ourselves). Please contact us if you would like a copy of the Supplier Code of Conduct.
Do you have a Code of Ethics?  
Yes, we issue our all our staff House Rules with our Code of Ethics including antibribery and anticorruption. A bribe is an offer to give or receive financial or other rewards to another person, in order that they perform their job, or aspect of their work, improperly. Offering or receiving a bribe is illegal and punishable under UK law. Corruption is a broad term, but in a business context, it refers to the risk that directors or employees may not always act in an entirely honest or ethical manner.